Firm Relationships — We'll Take Your Business to the Next Level

Firm Relationships » Services
Firm Relationships offers innovative solutions to help you reimagine your approach to digital promotion. We customize digital marketing strategies to help you unlock your business's full potential. Generate leads, boost rankings, and increase profits with our expertise. Take a look at the range of services we offer, or get in touch with us, and we'll get started.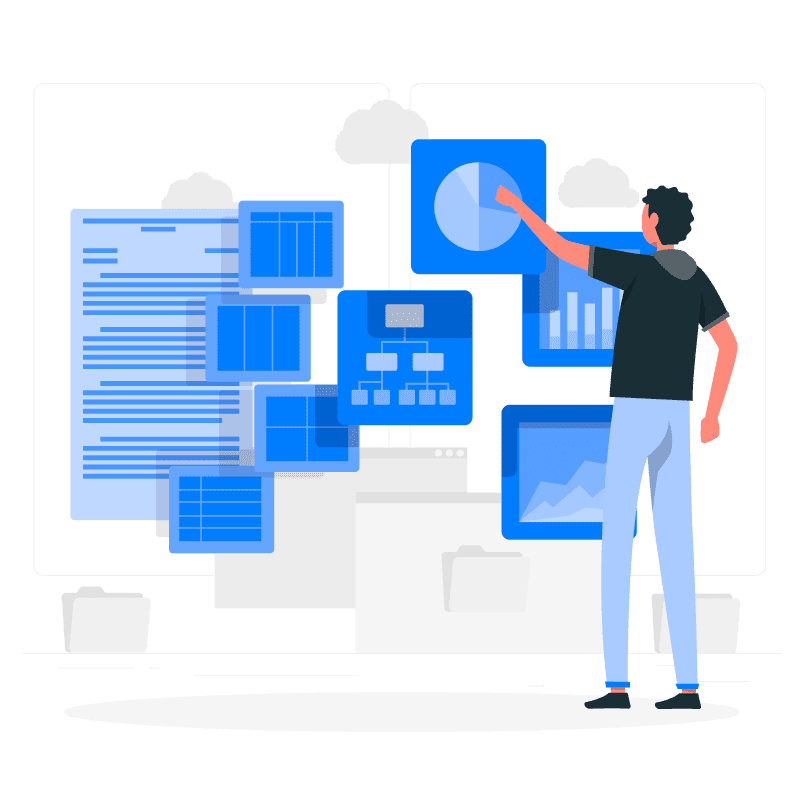 Firm Relationships works closely with you to identify your digital marketing needs and provide solutions that fit your goals and budget. Check out what we can do for you. Contact Us today for a free Digital Review of your current strategy. We will provide a report of our overall digital marketing health.
79% of online users report trusting online reviews as much as personal recommendations from friends or family. Respond quickly and efficiently to customer reviews from a single dashboard.
Learn more
Appreciating positive reviews, and resolving negative reviews professionally, can make your clients feel heard and appreciated. It can help build a positive brand image and establish that your firm or business is customer-friendly. Ignoring customer reviews can drive potential leads towards your competitors and sink your online reputation. With our reputation management solutions, you can effectively manage your customer reviews.
97% of people learn more about local companies online than from any other resource. Stay on your target audience's radar with accurate business listings.
Learn more
If your customers cannot find up-to-date, relevant business information online, you might lose them to your competitors. Firm Relationships can help you track and correct business information online. We'll ensure that everything is accurate, relevant, and synced across various online directories and listings sites. Boost customer retention and drive new leads to your business with our help.
The average global user spends roughly 2 hours and 25 minutes on social media every day. Engaging with your clients on social media is an easy way to promote and initiate conversations about your business.
Learn more
It helps you build trust and credibility and gives you a peek into the present and changing consumer trends. Keep your target audience hooked on your brand with engaging content, posts, and videos. Firm Relationships develops innovative strategies suited to social media algorithms to help you develop a strong consumer base.
The first result in Google's search results has an average click-through rate (CTR) of 31.7%. Expand your reach and drive organic traffic to your business with an optimized online presence.
Learn more
Popping up at the top of search results can boost brand visibility, lead generation, and help establish brand authority. Our SEO experts use a variety of SEO tactics, including location-based filtering and keyword research, to boost your content rankings. Increase brand awareness with compelling content designed to attract, engage, and inspire customers to make a purchasing decision.
Drive traffic and boost conversions with a fast, user-friendly website. Your website acts as the digital storefront to your business.
Learn more
Potential customers interact with your website to learn more about your products and services. So not only must your website have relevant, helpful content for new leads, but it must also appeal to the visitor's aesthetic senses. 94% of first impressions are related to your site's web design. Firm Relationships can custom-build a unique, highly functional, user-friendly website that reflects the goals and values of your business.
68% of marketers state that paid advertising is "very important" or "extremely important" to their overall marketing strategy. Harness the power of the digital world to boost awareness for your business, and attract potential leads.
Learn more
Our experts use various targeting tools to help you promote your brand across digital advertising platforms such as Google, LinkedIn, Instagram, Facebook, and others. With eye-catching visuals, compelling content, and dynamic storytelling, let's work together to increase traffic and conversions. From Facebook Ad Campaigns to Pay-Per-Click advertising, we'll work with you to find the best strategy for your brand and your budget.
Generate More Leads with Our Help!